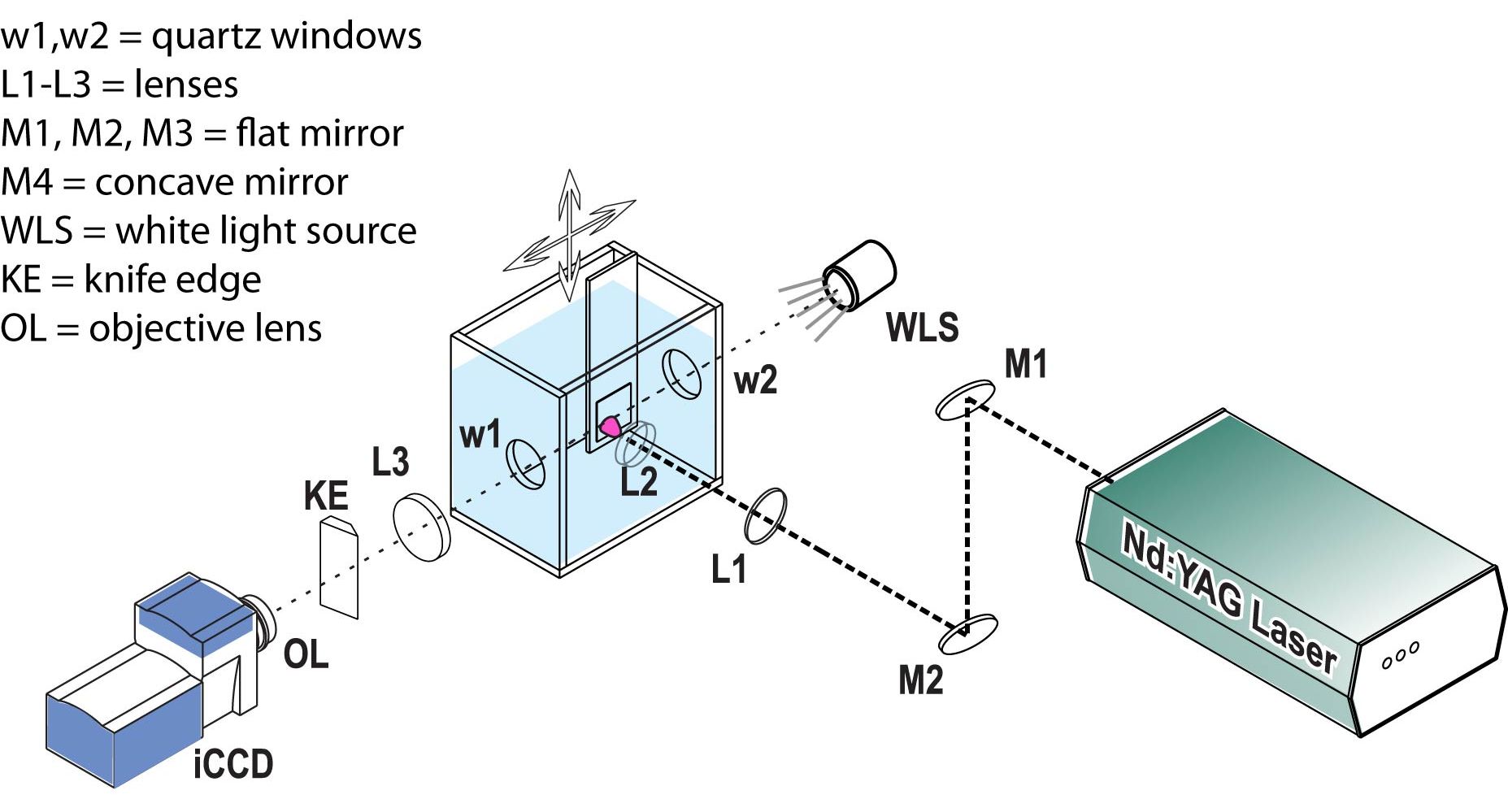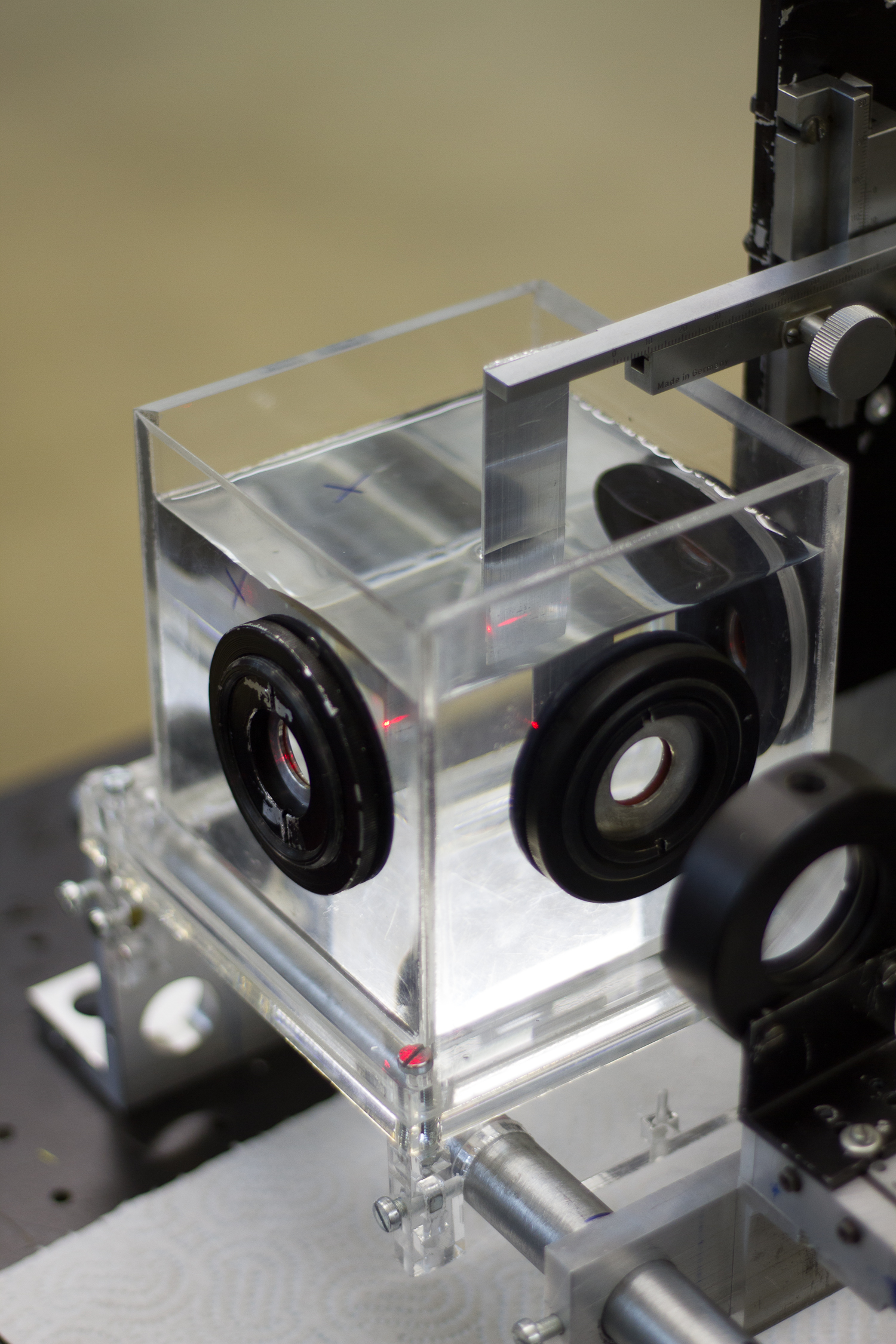 ---
Left: experimental setup of diagnostics (fast imaging, shadowgraphy and Schlieren photography). Right: chamber for LIBS observations in water.
Related Publications
M. R. Gavrilović, M. Cvejić, V. Lazic, S. Jovićević,
Secondary plasma formation after single pulse laser ablation underwater and its advantages for laser induced breakdown spectroscopy (LIBS),
Phys.Chem.Chem.Phys., (2016) 18, pp.14629-14637.
M. Cvejić, M.R. Gavrilović, S. Jovićević, N. Konjević,
Stark broadening of Mg I and Mg II spectral lines and Debye shielding effect in laser induced plasma,
Spectrochimica Acta – Part B Atomic Spectroscopy (2013), 85, pp. 20-33